Alaska  Hunts
Black Bear and Sitka Deer Hunting
Prince William Sound Big Game Hunting
Whittier Marine Charters is a licensed big game transporter. Prince William Sound hosts excellent Black Bear (both spring and fall) and Sitka Deer hunting (fall). Water taxi service, as well as unguided live-aboard hunts can be customized to suite your needs and time requirements. Pricing varies with distance traveled from port, while trips can range in duration from single to multiple days.
The role of a Big Game Transporter in Alaska:
In Alaska, there are distinct rules regarding big game transportation. Hunting with a transporter is truly a "do it yourself" hunt.
A transporter is not permitted to provide any assistance in the field or to direct the hunt in any way.
We cannot help with field dressing, handling, skinning, butchering , or with the care meat.
We cannot tell you where or how to hunt or to provide maps.
We cannot provide hunting equipment.
We will do all that we can in providing logistical support, but we are required to remain "hands off": when it comes to hunting. We strongly suggest that you research the area and the game you're targeting. You also want to come equipped, in shape, and practiced to be successful. It is also your responsibility to be properly licensed and in compliance with the law. The Alaska Dept. of Fish and Game area biologists can provide a wealth of information.
Combination trips in the early spring or early fall offer a fantastic opportunity to get a taste of all that the Sound has to offer. We have many years of experience and take our hunting seriously. Please call for further information.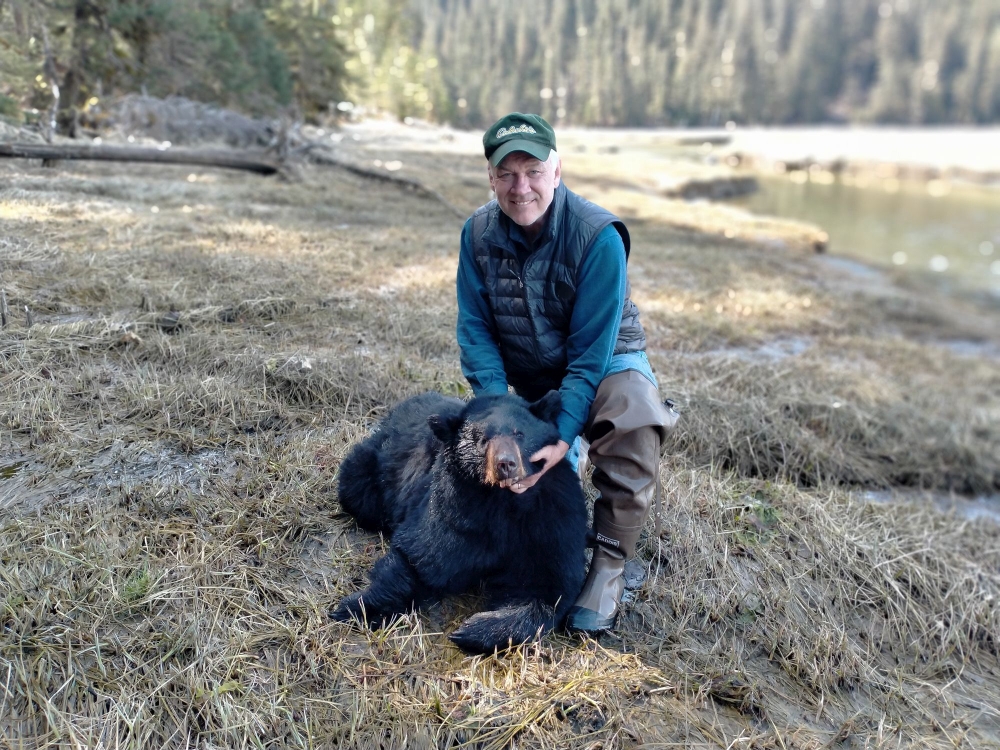 For your hunting charter/drop off, you will need to bring:
FOOD, ADDITIONAL CLOTHES, CAMPING & PERSONAL GEAR
SAFETY PLAN – Make sure everyone in your group knows the plan of action and how to contact the U.S.C.G. if someone becomes lost or hurt. The terrain in the Sound is extremely rugged and slippery, leading to falls. Additionally, hikers and hunters can easily become disoriented in the thick fogs that are common to the region.
SALT (For curing hides)
Other suggested items for shore excursions:
Handheld Compass or GPS
Satellite Phone (Note: Cell coverage in Prince William Sound has recently improved, however, there are still many wilderness areas with little to no service